Not only do I fight to obtain the greatest recovery for my clients, but I pride myself on listening to my clients and being there for them through the fight. Only then can I truly know how best to help. – Bill Gregory, Attorney-at-Law
Bill ("Irish") Gregory (Rankin & Gregory, LLC, Cofounder and Partner) has been fighting for injured Lancaster workers' rights and forcing insurance companies to compensate people injured in automobile accidents and work injuries for more than 10 years. During law school, Bill gained valuable experience as an insurance insider.
Prior to becoming a Workers' Comp lawyer in Lancaster, PA, Bill worked for a trucking and commercial bus insurance company where he was asked to pay "as little as possible" to injured people, even though these injured people were injured by negligent parties.
On one occasion, Bill settled a claim for the insurance company for $10,000.00 when the value of the injury claim exceeded $100,000.00 due to the incompetence of the injured party's lawyer. Although Bill was praised by his insurance company co-workers and boss, it was this horrible experience that changed Bill forever.
At that time, he knew that he must fight for injured victims so they have the best representation possible and receive every dime to which they are entitled.
Shared by a grateful client:

Mr. Gregory still calls to check in with me and see how my family and I am doing. I don't know of any attorney that does that. I will most definitely recommend Bill to all of my family and friends when and if they are in need of a Personal Injury Law Attorney!  Google Review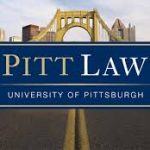 Bill grew up in Cleveland, Ohio, in a family long involved in the auto manufacturing industry. After attending Westminster College, Bill went to law school at the University of Pittsburgh School of Law.
Following law school, Bill attended the Weatherhead School of Management at Case Western Reserve University.
In 2003, Bill moved to Lancaster where he was the law clerk to The Honorable Michael Georgelis, President Judge. After his clerkship, Bill began fighting insurance companies, just like the one for which he used to work.
Bill's accomplishments in the industry have been recognized by his peers on several occasions. He has an A/V Rating by Martindale-Hubbell and in 2012, 2013, 2015, 2016 and 2017, he was recognized as a Super Lawyer Rising Star™. In addition, Bill is a member of the Million Dollar Advocates Forum for securing several substantial seven-figure recoveries. In 2014 and 2015, Bill was named a Select Lawyer in Susquehanna Style Magazine. In 2017, Bill achieved Martindale-Hubbell's Client Champion Silver Award that fewer than 1% of attorneys receive.
With a distinguished law career of helping people win well-deserved personal injury settlements when insurance companies and employers conspired against their fair compensation, Bill joined personal injury attorney Chad Rankin in founding RG Injury Law (Rankin & Gregory LLC).
When not busy helping clients win Workers' Comp cases, Bill enjoys his children's activities and volunteering through various community organizations. Bill resides with his wife, Stacey Georgelis Gregory, and their three children in Lancaster.
Bill's attorney peer reviews resulted in a Superb AV rating, the highest rating available for a lawyer. 
Read more credentials, client testimonials, and colleague endorsements.
Connect with Bill (William) Gregory on LinkedIn.
Winning a Fair Settlement After Workers' Comp & Unemployment Denials
★★★★★ I felt that Mr. Gregory cared about my circumstances. I was denied Workers Compensation by my employers Insurance Company. I found myself out of work only to also be denied Unemployment Benefits. Mr. Gregory represented me in both cases, winning the Unemployment appeal then getting a fair settlement in the Workers Compensation case. He went above and beyond expectations. I will recommend him to anyone.
Review by:
Gregg and Amber Stief
Reviewing:
RG Injury Law

Date published:
2016  
Rating:
5 / 5 stars   
Case Type: 
Workers' Compensation